SEO (Search Engine Optimization) is an important marketing tool to use whether you've been established in the dental industry for a long time or are just getting started. When it comes to healthcare and dental industry websites there can be an intense level of competition, increased spending online is critical in helping your practice reach new customers. Investing in dental SEO can help you achieve these goals in the long run, helping your office grow to new heights.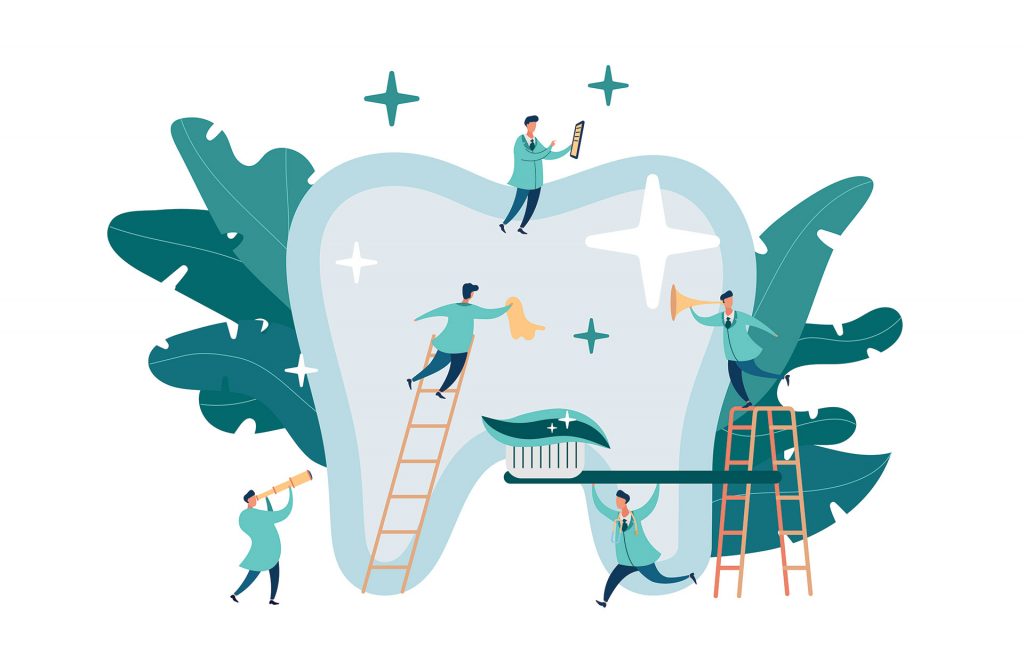 Around 3.5 billion Google searches are made every day and according to a recent Pew study , 77% of all health care seekers start at search engines to get their information. Furthermore, 4 out of 5 consumers will use search engines to find local information according to ThinkGoogle. With these statistics in mind, you can easily see just why it's just so important for dentists, especially those with local practices, to invest in dental SEO.
By optimizing your dental website design and implementing SEO you can have a leg up on the competition by establishing your practice's online presence and helping it gain new prospective patients.
But just how exactly does Dental SEO work in your favor? Let us break down the ins-and-outs of SEO techniques and how they can help your practice be found first when people are seeking out dental services online.
What can SEO do for your business?
-Reach new patients
A successful SEO campaign for your dentistry will get you increased visibility online and help you increase the number of visitors who will migrate to your site organically over time.  Through dental SEO you can increase the number of opportunities for new clients to find you and hopefully become returning patients.
-Improve your authority
In order to optimize your website to be ranked higher on search optimization, it becomes increasingly important for your practice to have a wide breadth of knowledge on your industry hosted on your website and available for visitors to access. Having good information and sources on your page will also help Google identify your dental practice as having a greater weight in the field if you have strong and credible sources of information throughout your dental website design. Google's spiders (bots) are constantly crawling through the web across billions of links in order to search for the most relevant content and rank it accordingly, which is why it's become so important to keep your site up to date with good information.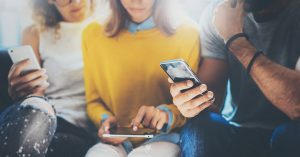 -Boost your presence                        When potential customers are looking up information on dentists there is a greater chance of them searching for a practice that is in the area, or "local", rather than a single specific practice or dental specialty. This is where keywords come in handy. Through the implementation of keywords on your dentistry's site, there is a greater chance of having it appear when patients are seeking dental help. A strategic dental SEO company will find the best keywords available to help you compete for the top spot in your area's search results that works with your budget.
-Optimize your websites look
There are several ways to keep people on your site and make it more navigable to keep them there. Bounceback rate, visuals, fast loading times, all of these can help users stay on your website longer. Attractive dental website design is only powerful when it is coupled with a strong user-friendly interface. 
If your website doesn't load fast enough, something to the tune of 3 seconds, chances are your visitors are going to leave the page quickly.  This goes doubly so if your website isn't optimized for mobile view. There's a large percentage of all searches being done on a mobile phone or tablet so you should always make sure to tailor the content of your website to be more mobile-friendly and improve the experience for on-the-go internet users. Always keep in mind just how sleek your site looks on your phone and how quickly it loads.
What does it take?
–A Level of Investment
Depending on where your practice is located (rural, metropolitan area, etc), how many offices your dental practice may have, and just how competitive the market is in your area there are several strategies that you can take in order to obtain a successful SEO strategy. A combination of both PPC (pay-per-click) ads, local SEO and organic SEO tend to have a much higher impact of success, but it all depends on what you and your practice are willing to invest in your SEO marketing strategy.
-Time and Patience
Dental SEO is a process and not a wand you wave that magically gets to work overnight. Google's algorithms are always changing so it becomes increasingly important to have a strategy in place to keep your optimization afloat for the proper amount of time to show return on your investment. Investing in it as a one-time strategy can leave you high and dry, making you miss out on the opportunity for many new potential clients.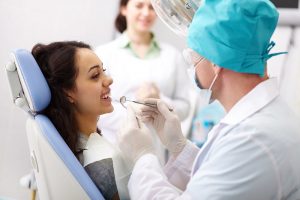 Organic SEO builds authority and visibility over the course of several months through the use of keywords, blogs, and backlinks, among other factors. PPC can boost you to the front of the page for a short period of time for a fee. When used together in tandem there is a higher effect on the success of the campaign but at the end of the day, it is what you and your practice want to invest in your SEO strategy. Everyone's experience will look different so make sure to talk with your SEO marketing consultant on the best strategies for your practice. A successful SEO campaign is a lot like starting a dental practice, it's a process. Perseverance is key to its success.
What does it look like?
-Local SEO and traditional SEO differences for the dental industry
Because of how advanced Google algorithms have now become, the search engine has a high accuracy of identifying user's search intent. There is a higher chance that the user is looking for local information and so when google responds it automatically sends both the local results as well as the local organic results.
Local SEO utilizes local stacks or the three top local search results that are displayed when a user searches for a geocoded local search term. The three results are highlighted by google maps with a clear and concise view of the business hours, reviews, and contact information. Through SEO you can rank for more local search terms and capture more business because of the way that the search engine reads user intent from past searches and offers businesses that fall outside the exact search category.
Local organic results and organic SEO overall is a bit more complicated than just local SEO. Through the use of keywords, building links, geotags and other factors, organic SEO helps your dental website work to outrank the competitors in your town by optimizing your marketing strategy to work together with the algorithms.
Even though you may not think that your practice will be able to handle SEO on your own, hiring a dental SEO company can become a wise investment in the long run. Through the process of both local and organic SEO, you can reach out to potential customers that you likely wouldn't have been able to reach otherwise. With that in mind, SEO is not only useful for just the dental industry but can be applied to many other business markets including Construction, CBD, and Lawyer SEO. Depending on the competition in your area, SEO can be one of the more critical factors in getting new patients into your office without too much effort on your part.