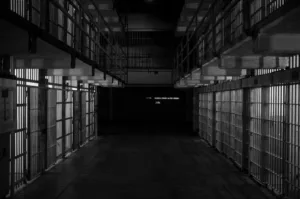 We are thrilled to announce the completion of CAExpungeLaw.com, a website specifically designed to assist expungement attorneys in California who aim to provide support under Governor Newsom's new law. At Falcon Marketing, we have meticulously crafted this website, incorporating exceptional design elements, ensuring SEO friendliness, and creating an all-around awesome platform for users.
Design Elements that Inspire
CAExpungeLaw.com showcases a visually stunning design that captures attention from the moment visitors land on the site. Our expert team of web designers has carefully curated each element to ensure a seamless and engaging user experience.
With a clean and modern layout, the website offers intuitive navigation, allowing visitors to easily find the information they need. The color scheme, chosen to instill trust and professionalism, creates a welcoming atmosphere for individuals seeking legal assistance. By incorporating captivating imagery that represents the beauty of California, we aim to inspire hope in visitors as they explore the site.
Boosting Search Engine Visibility
Understanding the significance of search engine visibility, we have prioritized SEO friendliness for CAExpungeLaw.com. Our dedicated team of SEO specialists has implemented robust strategies to improve the website's search engine rankings and drive organic traffic.
Through thorough keyword research and strategic placement, we have optimized each page of the website to align with the latest SEO standards. From optimized metadata to carefully crafted content, CAExpungeLaw.com is positioned to attract targeted visitors actively seeking expungement attorneys in California. Our commitment to SEO excellence ensures that CAExpungeLaw.com will rank prominently in search engine results, effectively connecting attorneys with the individuals they aim to assist.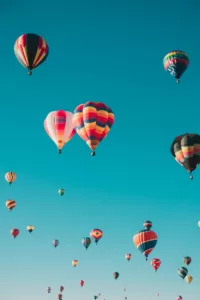 The Excellence of CAExpungeLaw.com
CAExpungeLaw.com goes beyond being a regular website; it is a powerful tool that empowers expungement attorneys and offers hope to felons in California. Here's why CAExpungeLaw.com is truly awesome:
User-Friendly Accessibility: The website has been designed to be accessible to all visitors, regardless of their abilities. Our focus on accessibility ensures that every user can easily navigate and access crucial information, fostering inclusivity and equal opportunities.
Seamless User Experience: CAExpungeLaw.com is designed with the user in mind. It provides a user-centric experience by guiding visitors through the expungement process with informative content, clear call-to-action buttons, and intuitive forms for easy communication with attorneys.
Comprehensive Resources: CAExpungeLaw.com serves as a knowledge hub, offering a wealth of resources to help visitors understand the expungement process. From informative articles to frequently asked questions, the website equips felons with the information they need to make informed decisions about their future.
At Falcon Marketing, we take immense pride in the creation of CAExpungeLaw.com. We believe that this website will play a crucial role in facilitating the expungement process, granting felons in California a second chance and the opportunity for a brighter future.
Visit CAExpungeLaw.com today and experience the fusion of exceptional design, SEO friendliness, and an unparalleled user experience. Let us harness the power of technology to transform lives and champion justice together.