If you're looking for online marketing services in order to improve your business rankings, accrue more clients, or reach a wider audience, Falcon Marketing is the premier provider in SEO and digital marketing services. There are countless benefits to our all-encompassing services, but we pride ourselves in being an industry leader Los Angeles SEO company. We tout our long-standing expertise in everything having to do with online marketing including search engine optimization, pay per click, press features, advertisement management, social media distribution, eCommerce development, and management. We also have vast experience in almost every field. In addition to the above skills, we also offer lead generation services through unique and uncommonly explored avenues.
Benefits of Our Services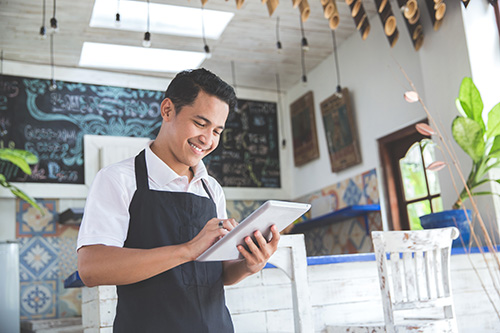 When you hire most web design and marketing firms to develop your website, the website is made for you and the company drops off the face of the Earth. That will never happen with Falcon. We not only show you how to edit the content on your site, but we also walk you through everything you need to know to make the most out of your new website. We also offer SEO services FREE with every website. That includes on-page SEO, breadcrumbs, tagging, and directory hierarchy. In addition, we can get your company featured on some of the largest news congregation platforms on the web. The benefits of these services are immeasurable, given that we're the a premiere digital marketing company.
If you do choose SEO only services with Falcon, you will have the previously mentioned services and much more. Our PPC and Google Ad management is unparalleled. Our techniques are proven to have a huge impact on exposure and ranking, yet are cost-effective and client-friendly. Falcon's experts set up your campaign to automatically bid for the most competitive keywords, while ensuring we don't overpay for top placement. All of this while focusing on ROI (return on investment). Additionally, we offer custom SEO content on a regularly occurring basis so that your website will rank higher and always stays relevant and trusted. When you pick Falcon, the only thing we want to see is your business grow; and when it does, we grow together.
What to Look for in a Firm
When researching a firm to handle all of your online marketing needs, there are a couple of key factors that to look for to make the best choice for your business. The first factor any company or organization should consider when making such an integral decision is how many industries the firm spans across. Here at Falcon we cover an incredibly wide range of businesses and industries and have constructed sites from the ground-up for just about every market. Our expansive portfolio includes eCommerce and SEO clients ranging from high-end jewelry and watches to technology wholesalers, to auto parts, sleep aid devices, and fishing gear to name a few.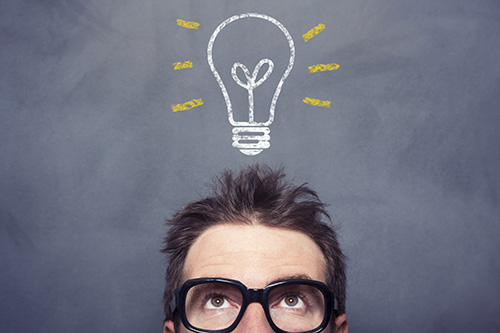 Another huge aspect to consider before picking a company to handle your web development and marketing campaigns is the quality of websites and aesthetics of a firm's portfolio compared to other competitors. Our world-renown web development studio consists of some of the leading designers and developers in the industry; when you take a look at our easy to access online portfolio it's easy to see how our eye for detail and quality truly sets us apart from the competition.
When you hire us, we work with you personally to produce a design and layout that you love and that best caters to your business. The best part? During the development stage, we offer an infinite amount of revisions. No other company offers this feature, and the reason that we do is that we understand how frustrating a limited number of revisions can be. Over time, your taste may change, or you may see something on a competitor's site that you'd like to emulate. We absolutely cater to your personal vision of your website while adhering to strict branding guidelines that may be set for your business or organization.
Social Media Marketing
Social media, although a relatively new addition to the spectrum of online marketing, has quickly become a proven method of broadening audience engagement and brand expansion. We can help spread and manage your online presence on any platform including Facebook, Instagram, LinkedIn, Twitter, and much more. By engaging on these platforms, you also increase your keyword and presence on Google, Bing, and Yahoo. This converts your audience into real sales.
In recent years the data collection capabilities that the majority of social media services offer has increased drastically. As a result, market-specific targeting has become an integral and powerful tool. By targeting your ads and content towards specific markets and user bases, ROI and sales conversions on social media have never been higher.
eCommerce Management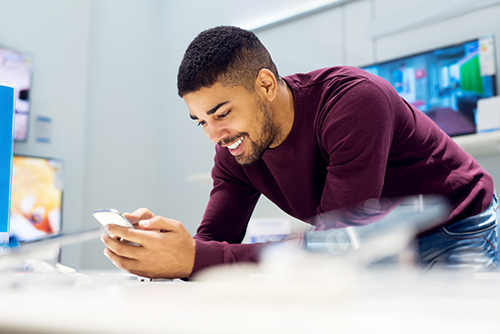 As a Los Angeles SEO company, we have extensive experience building eCommerce websites from the ground up with the sole intention of making each individual product as optimized for SEO as possible. We've worked with a wide variety of platforms and can help you choose the best eCommerce platform for your business. By taking a ground-up route with our sites we can maximize exposure and marketing capabilities for your products. This means we convert online ads and SEO into real sales for your business.
Additionally, when you're a Falcon client, we help develop sales and promotional blasts to keep your marketplace relevant and exciting. We design ad campaigns, email blasts, and dynamic on-site notifications and banners.
Rise Above With a Los Angeles SEO Company
If you're looking for premier online marketing and website development service in the greater Los Angeles area, look no further than Falcon Marketing. Located conveniently in the heart of North Hollywood, we are easily accessible to the majority of Southern California and beyond. Though we are  Los Angeles SEO company, if time permits, we also fly nationally and internationally to meet with clients. We always strive to ensure that we hear their feedback, needs, and concerns face-to-face. With an eye excellent web design and industry-leading marketing standards, we are the leading Los Angeles SEO company. Reach out to us today for a free quote and complete SEO website audit by our expert marketing representatives. We'll give you free feedback on how to improve your rankings, with the hope that you'll choose us to make them a reality.
More about Search Engine Optimization
SEO is the art of showing Google that a website is relevant and authoritative to its respective niche. A well-executed SEO campaign can result in many people who search Google to arrive at the targeted website via Google's Search function.
SEO can expose your website to up to 60% of visitor clicks, depending on the specific search query.
SEO is very often far more profitable than PPC in the long run
SEO is composed of two factors:
On Page SEO
Each page on a website should consist of a title tag, meta keyword and description tag, header tags, bolded and italicized tags and the actual content. Content is measured based on: keyword densities, targeted keywords, length of content, quality, and uniqueness. After we review all pages on a website we can draw conclusions as to what changes should be made to portray positive signals to Google's spiders. This includes especially important pages to the SEO strategy, e.g. category pages.
Off-Page SEO
Most SEO professionals consider off-page optimization to be one of the most important parts of SEO. This includes link building, link "bait", social signals, and other important algorithm-related signals. These signals portray authority and relevance to Google and the spiders. To measure off-page optimization, spider tools such as MajesticSEO are available to find and track every link. (This is a good sign of which links Google is accounting for). Then, they audit the relevance and authority that the links bring.
Web Design
App Development
Branding
Software Development
Online Marketing
E-Commerce
Contact us today
for a complimentary SEO audit for your website to see how we can help your business grow.