Real Estate Web Design with Falcon Marketing 
Real Estate Web Design with Falcon Marketing 
Online real estate websites have seen a bit of an increase, particularly in the last several years. As consumer transactions- even ones as big as purchasing or selling a home- continue to shift  online, businesses adapt and they'll need a site with qualities to compete in the market. Falcon is prepared to work with your business looking to develop their online real estate site. Whether that means designing a site for a brand new venture or improving a current one. 
Zirbie: Falcon's Latest Website for Online Real Estate
Let's take a quick look at one of Falcon Marketing's latest ecommerce sites they've developed and released: Zirbie.com. Zirbie is a real estate website designed for the purpose to help buy and sell a home quickly and stress-free.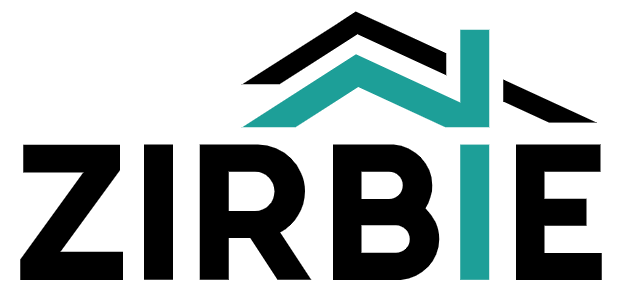 A Website Designed for Searching Online Home Sales
The new real estate site is custom-made. From the design to the layout Falcon worked to create a site specific to the online real estate industry. The clean, modern layout allows for easy navigation and makes it simple for users to understand the purpose, process, and how to begin.  Lets take a look at a few of these features:
With a fully-optimized GUI, icons with concise descriptions/titles are clickable, and will take the user to the correlating page. In addition, the clickable menu on the top of the page is simple- without dropdown menus.


Often, many ecommerce websites require dropdown menus, as the need for extensive categorizing is often best addressed with such designs. However, online real estate searches are direct and there to help guide someone in the direction they are already seeking.
Making a more complex menu system is more convoluted than necessary for those looking to buy or sell their home online, search for a real estate agent online, or search for homes online.  
Making Searches Simpler
There is often a lot of hassle when searching for a home, even when it's online. One of the features integrated into the site is their "Simple Search" tool. All the user has to do is enter their current and/or desired zip code and the search will help them to either find homes in that area or connect them with a local real estate agent. 


Aptly named for not only the quickly accessed information, the simple search is placed throughout the site. This makes it far less time consuming than scrolling and clicking back and forth in order to locate the appropriate search, thus reducing frustration and boosting client interaction. 
Design a Custom Website with Falcon
If you are looking for a web developer for real estate searches, Falcon Marketing is ready to design your custom website. Besides Zirbie.com, Falcon has several ecommerce businesses, healthcare organizations, and more types of sites in their portfolio, and can develop any custom site to suit your needs. Contact us today if you're ready to make your online presence soar!